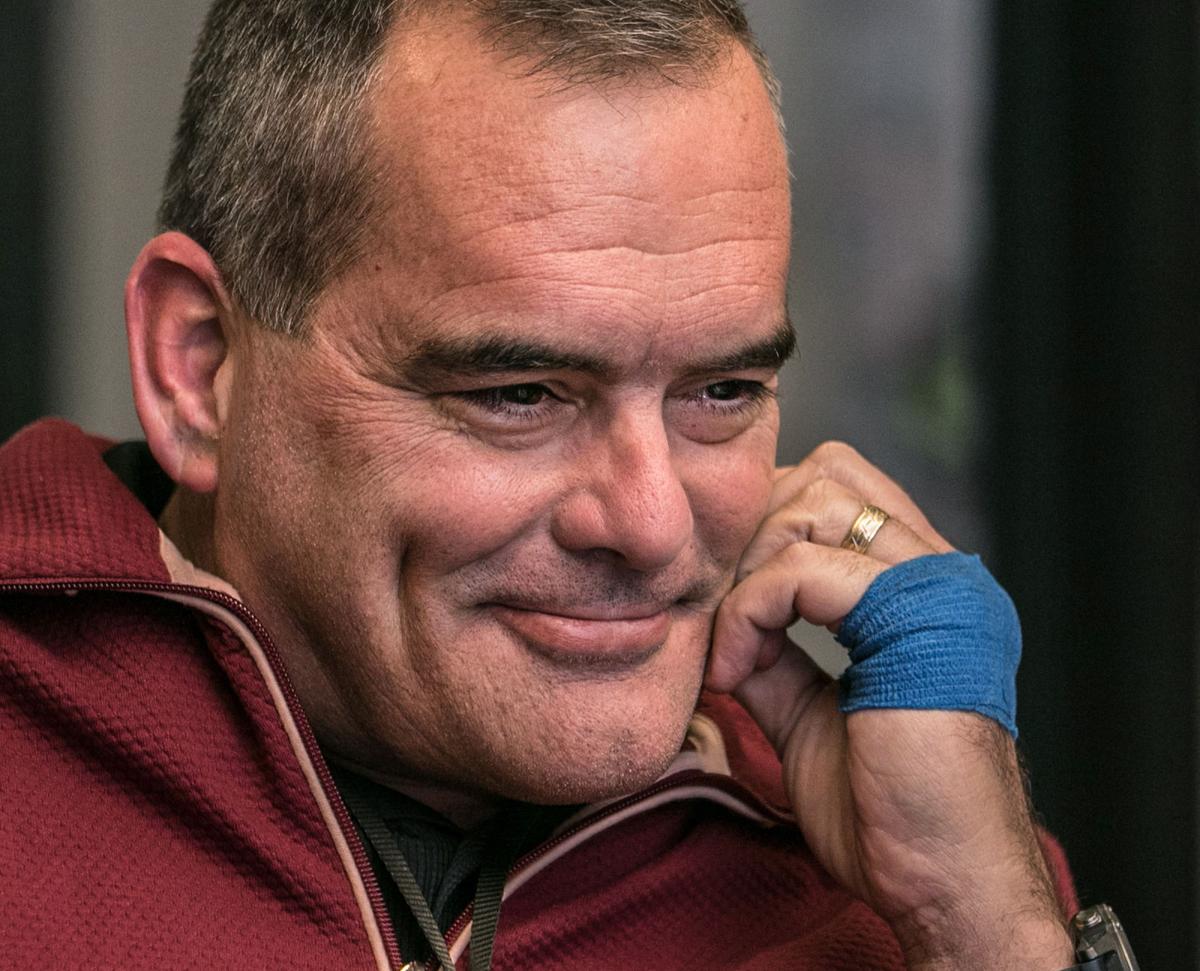 Two Golder Ranch Fire District firefighters are battling cancer and their journey has brought the men closer together as they lean on each other for support while their comrades help them and their families.
Tom Brandhuber, assistant chief of operations, and Justin McMurrich, a firefighter and emergency medical technician, both say they want their comrades to stay healthy while cancer prevention studies strive to improve safety equipment and techniques for protecting firefighters.
Brandhuber was a strong, healthy firefighter for 29 years — the last four working for Golder Ranch on the northwest side. His firefighting career includes stints in the Air Force and 15 years with Rural Metro.
Doctors were baffled until after the third break, when he was diagnosed with multiple myeloma, cancer of a white blood cell called a plasma cell. The plasma cells accumulate in the bone marrow and crowd out healthy blood cells, making the bones weak, explained Brandhuber, 48.
He suffered a total of 14 fractures in his back and has undergone two surgeries in which bones were fused. Most of the fractures are healed now and he no longer wears a harness, nor does he need a wheelchair, walker or cane. Brandhuber has regained some strength and now can carry a carafe of water to make coffee — something he couldn't do when he was at his weakest.
The firefighting community checks in on the families of…