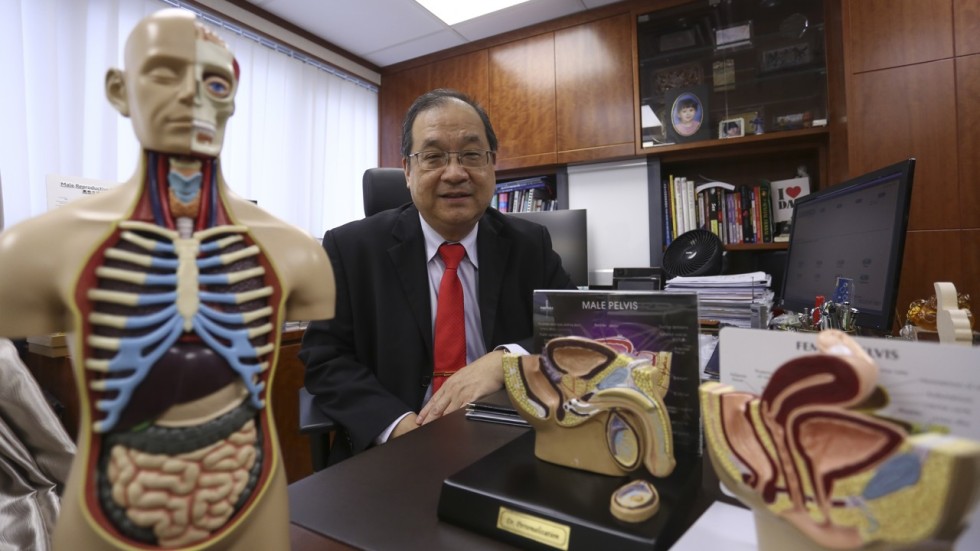 In 2014, some 1,709 Hong Kong men were diagnosed with prostate cancer, "the largest increase in incidence rate among the common male cancers in Hong Kong over the past two decades" according to the city government's Centre for Health Protection. It is the third most common cancer in the city's men.
Hospital Authority data shows that the average age of men afflicted is above 70 but that men as young as 47 have been hit with this condition.
Many don't know the facts about prostate cancer, or visit the doctors when symptoms arise, according to research released last year by the Hong Kong Prostate Cancer Alliance. The survey found 60 per cent of the 500 men it surveyed (all 50 or older) had shown prostate cancer symptoms but did not seek professional help.
Dr Andrew Wai-chun Yip, a urologist and co-convenor of the alliance, says men's reluctance to discuss urine-related issues with their doctor, and their tendency to tolerate symptoms until they become unbearable, are not the best strategies to stave off this condition. Men shouldn't ignore the symptoms. In Hong Kong, the disease is the fifth leading cancer killer in men.
Men aged 50 or older (even those 40 or older) should get yearly health checks that include the PSA (prostate specific antigen) test to detect this condition early, says Yip.
A prostate tumour means an obstruction to the urethra which interferes with urine flow. Get your prostate…