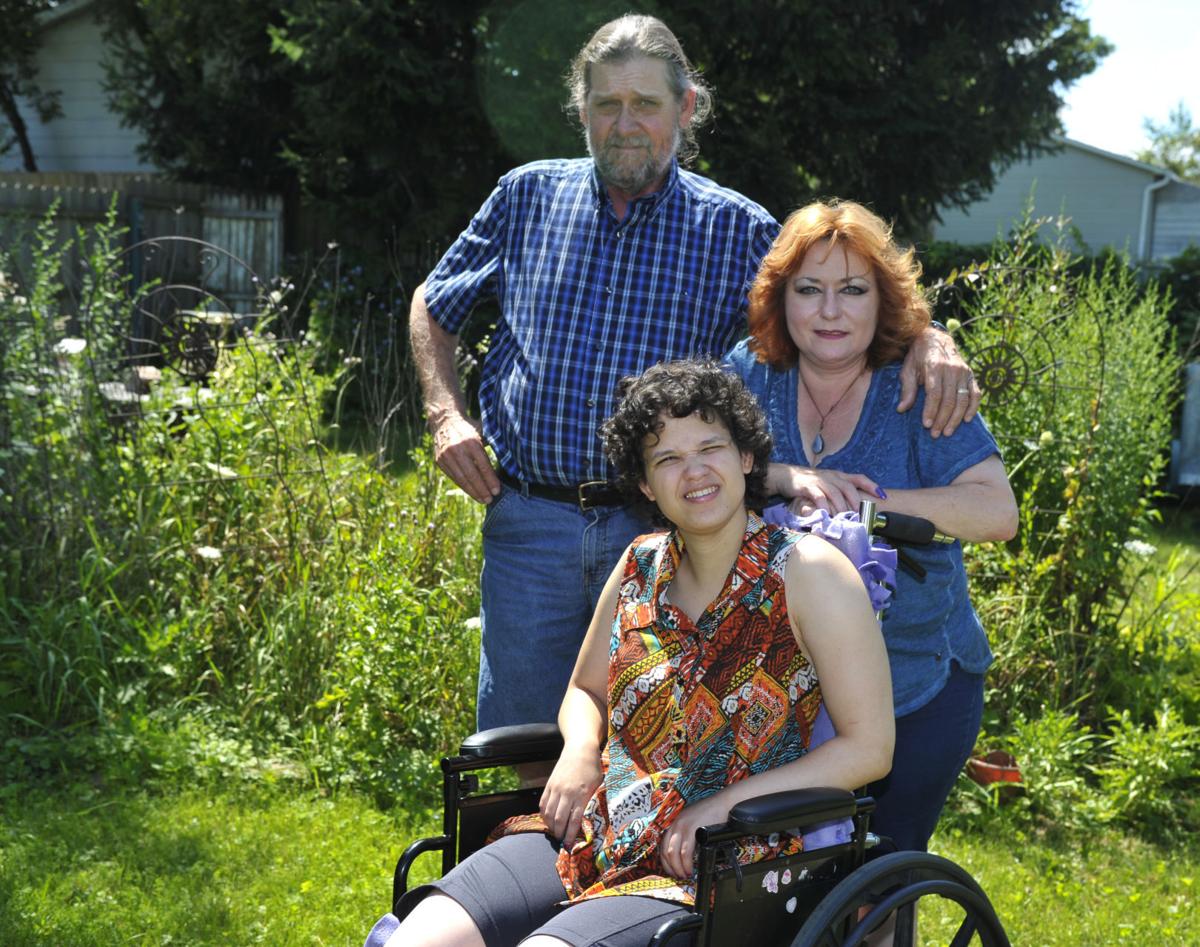 When Danyelle McGhee was 3 months old, her mother, Betty Jo Fredrickson, noticed her eyes twitching in an odd manner.
That symptom led to a series of doctor visits where McGhee was diagnosed with alternating hemiplegia, a rare neurological disorder that develops in the first 18 months of life. Fredrickson spent the last 26 years of her daughter's life raising awareness for the rare disease with no cure.
On Saturday, Fredrickson plans to hold her next awareness fundraiser, a comedy night at the U.A.W Hall at 3615 Washington Rd. from 4 to 9 p.m. with a $5 entrance fee.
Proceeds will go to the Cure Alternating Hemiplegia of Childhood foundation.
"If we can catch (the disease) now, what a blessing for the future," Fredrickson said.
Attendees will be able to see four comedy acts, a chance to bid for silent auction items or a date night with two separate local bachelors and a deejay/band combo to dance to throughout the night.
Comics donate their time
John O'Neil, a local comedian who will donate his time to the event, said he enjoys seeing people come together for a worthy cause.
"I know how it feels to see a loved one and there's nothing you can do to help," O'Neil said.
O'Neil went to work to find three more acts for the night, which now will include Kathryn Evans, Davis Louis and Levi Yoder.
A baked potato bar will be in the midst of the activities for an additional charge that has yet to…