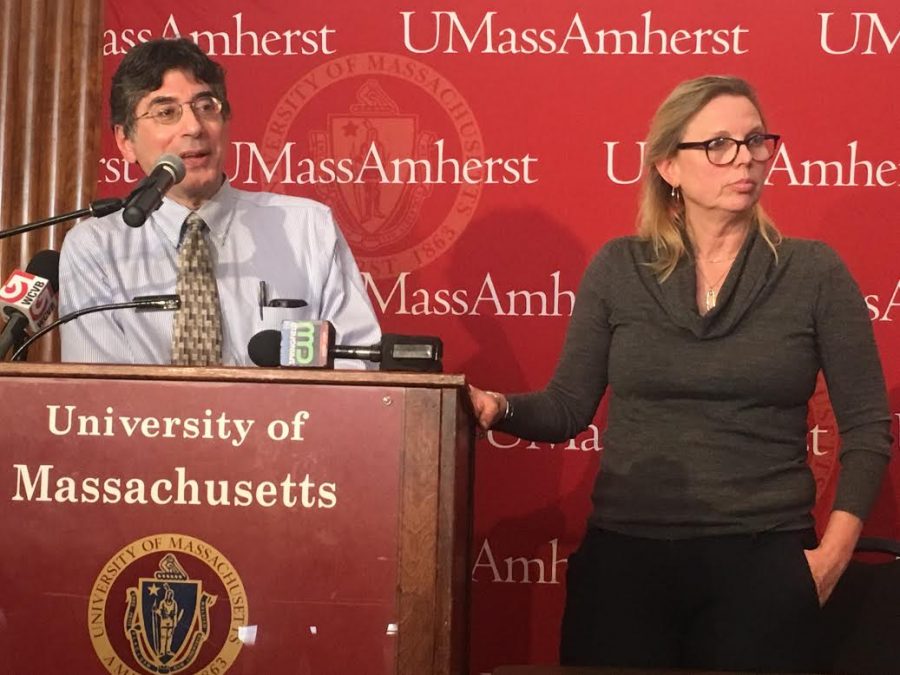 AMHERST — An outbreak has been declared by the Massachusetts Department of Public Health and the Center for Disease Control and Prevention after two cases of meningitis B were diagnosed within 19 days of each other on the University of Massachusetts Amherst campus.
In a press conference Tuesday, University Health Services Director Dr. George Corey said the decision was made after discussions following CDC testing of the bacteria showed the two strains were "indistinguishable genetically" and the strain was "capable of starting an outbreak."
An email detailing the information was also sent out to the entire student body around the time of the press conference.
"We wish to vaccinate all the students of susceptible age and others who would be at high risk for this illness," Corey said, a number he put at approximately 20,000.
UHS announced that four large-scale vaccination clinics will be held in the Cape Cod Lounge at the Student Union from 12 p.m. to 6 p.m. on Nov. 30, Dec. 1, Dec. 4 and Dec. 5., with the first two aimed towards first and second-year students and the latter dates geared towards juniors and seniors.
Students age 18 and younger will have their vaccinations covered by the state, while those 19 and older will have their insurance billed with no out of pocket co-pay.
No student will be turned away from receiving the vaccine, according…