A brand new medical research centre has opened in Newcastle that plans to find a cure for type 1 diabetes.
The Newcastle Isolation and Innovation Hub, located at Newcastle University, is focusing on developing pioneering cell transplantation techniques. The team hopes their research could eventually lead to insulin not being required in the treatment of diabetes.
James Shaw, professor of regenerative medicine for diabetes at Newcastle University said: "Our first goal is to pioneer islet cell transplant therapy for diabetes, delivering long-term freedom from insulin injections without the need for toxic anti-rejection drugs.
"In parallel, the Hub will provide scientists with human islet cells to gain a deeper understanding of the effects of diabetes on the pancreas with the aim of finding curative new drug treatments."
A core intention of the researchers is to make islet cell transplantation safer for people with type 1 diabetes at the highest risk of complications.
A small team will be designing new state-of-the-art equipment for islet cell transplantation, while the researchers plan to build a unique bank of pancreas tissue and cells obtained from people with diabetes.
The researchers also hope to develop a diabetes treatment in tablet form, which will kick-start the pancreas again to start making insulin again.
Shaw added: "Our research and clinical practice has been building towards this service for the last 15 years which will benefit scientists working towards a cure throughout the UK and the rest of the world."
Research technician Helen Gavillet said: "We will now have access to the highest quality human cells and will be able to put these to excellent use to help push research into type 1 diabetes forwards."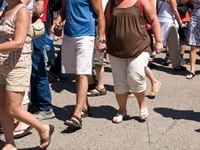 Type 2 diabetes mellitus is a metabolic disorder that results in hyperglycemia (high blood glucose levels) due to the body:
Being ineffective at using the insulin it has produced; also known as insulin resistance and/or
Being unable to produce enough insulin
Type 2 diabetes is characterised by the body being unable to metabolise glucose (a simple sugar). This leads to high levels of blood glucose which over time may damage the organs of the body.
From this, it can be understood that for someone with diabetes something that is food for ordinary people can become a sort of metabolic poison.
This is why people with diabetes are advised to avoid sources of dietary sugar.
The good news is for very many people with type 2 diabetes this is all they have to do to stay well. If you can keep your blood sugar lower by avoiding dietary sugar, likely you will never need long-term medication.
Type 2 diabetes was formerly known as non-insulin-dependent or adult-onset diabetes due to its occurrence mainly in people over 40. However, type 2 diabetes is now becoming more common in young adults, teens and children and accounts for roughly 90% of all diabetes cases worldwide.
How serious is type 2 diabetes?
Type 2 diabetes is a serious medical condition that often requires the use of anti-diabetic medication, or insulin to keep blood sugar levels under control. However, the development of type 2 diabetes and its side effects (complications) can be prevented if detected and treated at an early stage.
In recent years, it has become apparent that many people with type 2 diabetes are able to reverse diabetes through methods including low-carb diets, very-low-calorie diets and exercise.
For guidance on healthy eating to improve blood glucose levels and weight and to fight back against insulin resistance, join the Low Carb Program.
Following pre-diabetes or metabolic disorder, type 2 diabetes can potentially be avoided through diet and exercise.
What causes type 2 diabetes?
Type 2 diabetes occurs when the hormone insulin is not used effectively by the cells in your body. Insulin is needed for cells to take in glucose (sugar) from the bloodstream and convert it into energy.
Ineffective use of insulin results in the body becoming resistant to insulin – also known as insulin resistance, which in turn causes blood sugar levels to rise (hyperglycemia).
In advanced stages, type 2 diabetes may cause damage to insulin producing cells in the pancreas, leading to insufficient insulin production for your body's needs.
Type 2 diabetes risk factors
A number of factors can increase the risk of developing type 2 diabetes.
These include:
The likelihood of developing type 2 diabetes is also influenced by genetics and environmental factors. For example, research shows that: