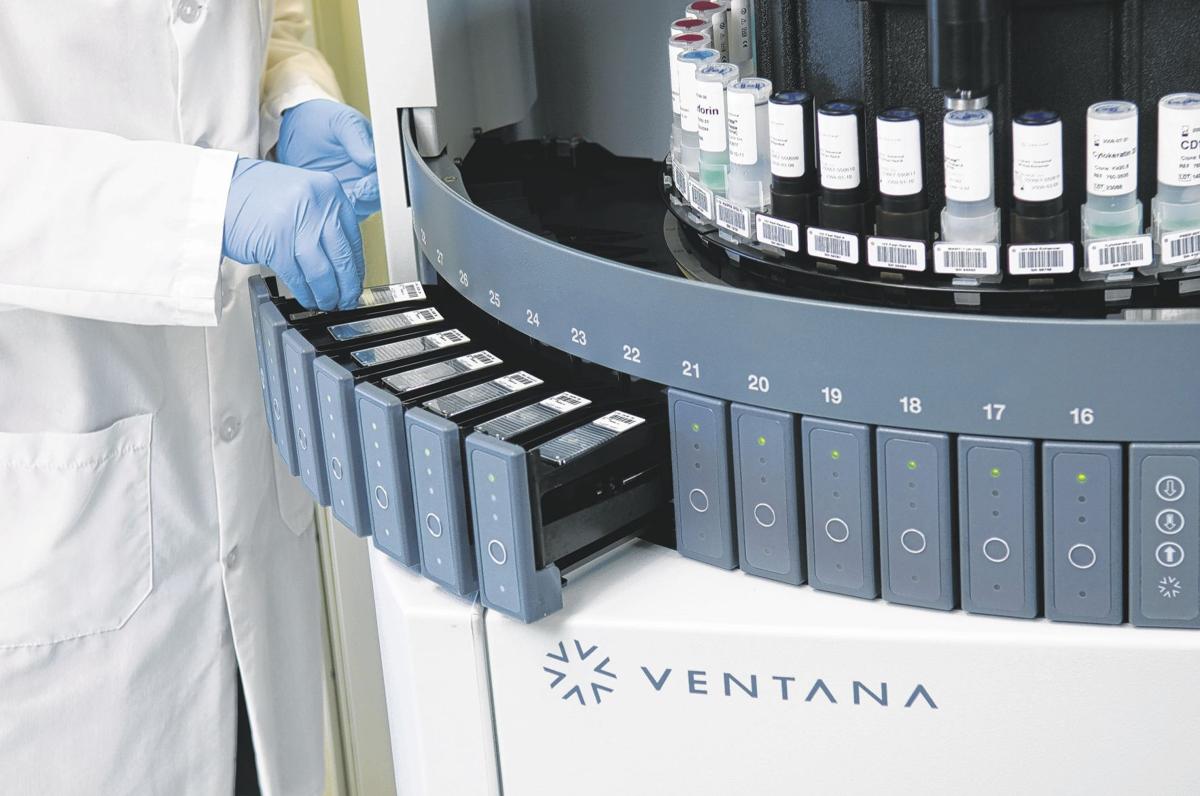 Roche Tissue Diagnostics, known locally as Ventana Medical Systems, Inc., is making strides to combat lung cancer, the leading cause of cancer death for both men and women.
Roche announced late last month that a test used to identify lung cancer patients' eligibility for specific treatments has gained a CE label expansion. A CE mark is essentially the EU version of FDA approval, indicating that a product meets European health and safety requirements.
Anaplastic lymphoma kinase, or ALK, is a biomarker found in certain types of non-small cell lung cancer, and once detected, its inhibition can help shrink cancerous tumors. The VENTANA anti-ALK (D5F3) Rabbit Monoclonal Primary Antibody identifies non-small cell lung cancer (NSCLC) patients who are ALK-positive. ALK-positive patients are eligible to be treated with XALKORI, and now – due to the CE label expansion for the VENTANA ALK (D5F3) assay – the Novartis drug ZYKADIA, both of which act as ALK inhibitors.
"Now you can take the test and the one test will qualify you for two drugs," said Jay Foust, VP, companion diagnostics partnering at Ventana Medical Systems.
This will allow doctors working with ALK-positive NSCLC…