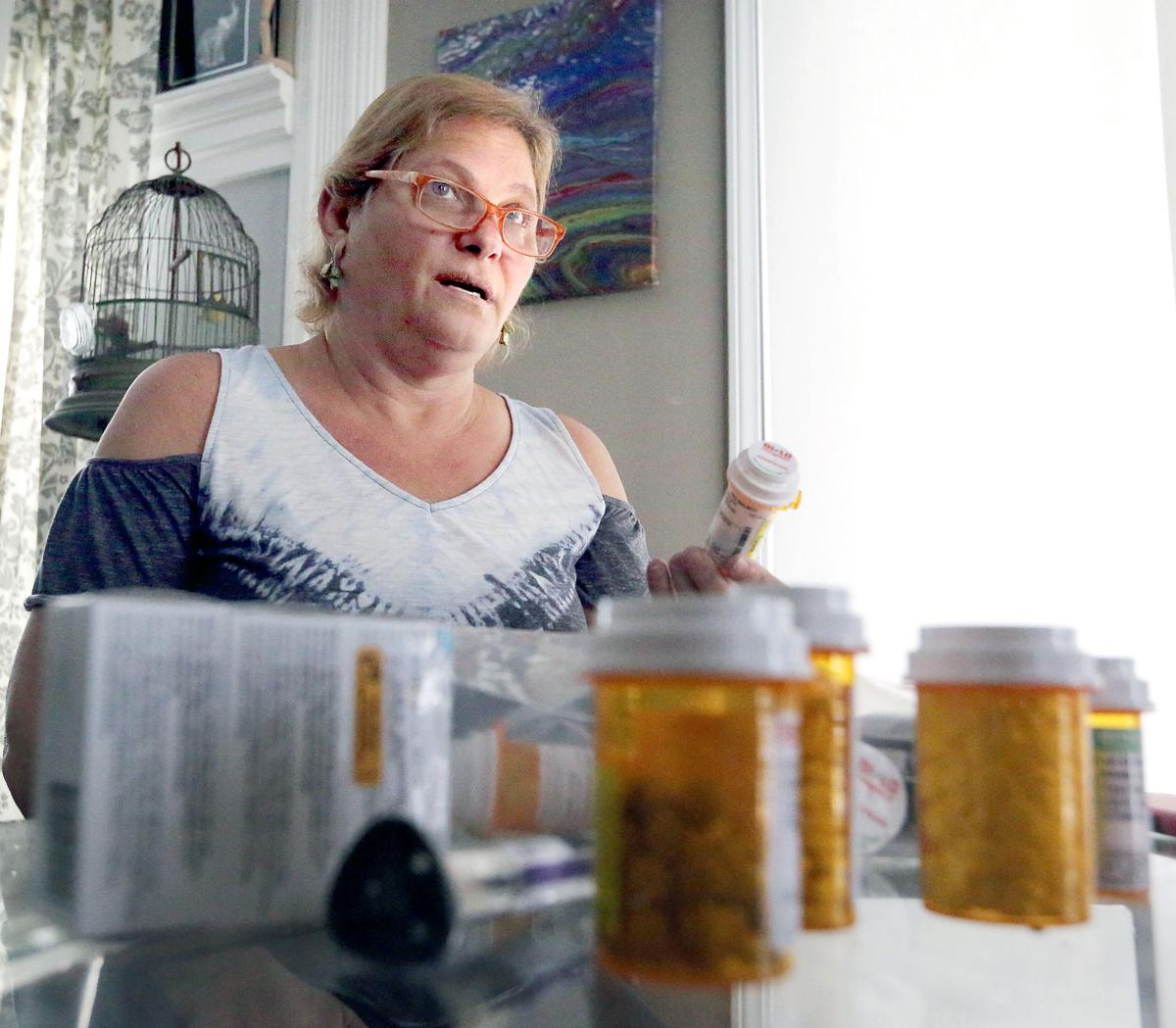 Linda Mann has a minuscule brain tumor no one can find. For years, it has been secreting harmful hormones into her body, gradually disrupting her health and her life.
This year, she finally found the right experts to find the tumor, to cut it out and cure her disease. But her health insurance plan, administered by BlueCross BlueShield of South Carolina and purchased through the Obamacare marketplace, isn't making that easy.
Eleven months ago, the health insurance company stopped paying for most out-of-state care for patients covered by an Affordable Care Act plan. That presents a big problem for Mann, who tried to find care first through the Medical University of South Carolina. But the Charleston hospital lacks the specialized expertise that she needs, and there is no pituitary specialist anywhere in the state.
"I was happy to have it done here, but there's no one here who can do it," she said.
Her battle with the state's dominant health insurance company offers one example of how the Affordable Care Act continues to present challenges for many patients, particularly for those with specific needs or rare conditions who live in states where only one insurer sells plans through the federal marketplace. In South Carolina, BlueCross BlueShield sets the rules and patients must follow them.
Meanwhile, a larger battle rages in Washington, D.C., over the fate of President Barack Obama's signature health care legislation. A mandate requiring everyone to be insured or face a penalty may be eliminated if Senate Republicans pass a tax bill, which they aim to have on President Donald Trump's desk before the end of the year. Republicans added the repeal of the key component of the Affordable Care Act to their tax overhaul after their attempts to repeal the entire law failed repeatedly through the year.
Ray Farmer, director of the S.C. Department of Insurance, said Mann's problem would happen regardless of what state she lives in. Insurance companies like BlueCross BlueShield build a network. If a customer needs to seek care outside that network, they must submit requests to their insurer.
"That would be true of no matter of how many companies are in the marketplaces," Farmer said. "If that rare specialist is not in your home state, you're going to have to go out of network."
…