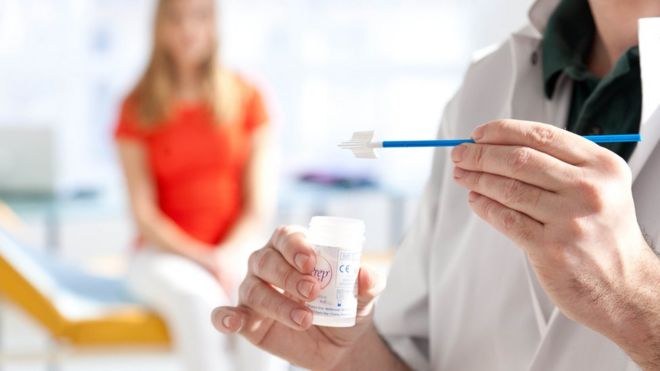 Scotland's NHS is to introduce a more accurate test for cervical cancer which could help patients get treated sooner.
Under the plans, women who are offered a routine smear test for cervical cancer will also be checked for Human Papilloma Virus (HPV), which has been strongly linked to the cancer.
The new test is expected to be available to patients by 2019-20.
Health Secretary Shona Robison said it would help make sure cervical cancer cases are caught and treated quickly.
Cervical cancer is the most common cancer in women under the age of 35, and incidence has increased 22% over the last decade.
Each year, more than 3,200 women are diagnosed across the UK, and more than 890 lose their lives.
Treatment as a result of screening prevents eight out of 10 cervical cancers from developing, and saves around 5,000 lives in the UK every year. However, uptake of screening is on a downward trend in Scotland, with the latest figures showing just under 70% of eligible women attending a test, compared to 80% a decade previously.
'More effective test'
The new tests, which were introduced in the NHS in England after a successful trial in 2016, follow recommendations from the UK National Screening Committee and will be given to all women aged between 25 and 64 who are…