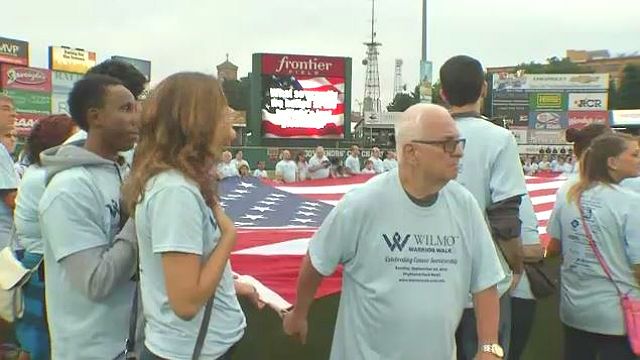 ROCHESTER, N.Y. — A summer night at the ballpark: It's a treasured tradition that begins with the national anthem.
However, this Friday at Frontier Field, the American flag was held by a group of cancer survivors and caregivers from the Wilmot Cancer Institute.
The cancer survivors had supporters with them for the big moment on the field, but off the field, that support can make an enormous difference.
It's something two-time cancer survivor David Scheible knows well.
"The best way to get through such a health situation is by sticking to everybody that's in it with you," said Scheible, of Greece. "And banding together with everybody on the field tonight is a wonderful opportunity to show each other…