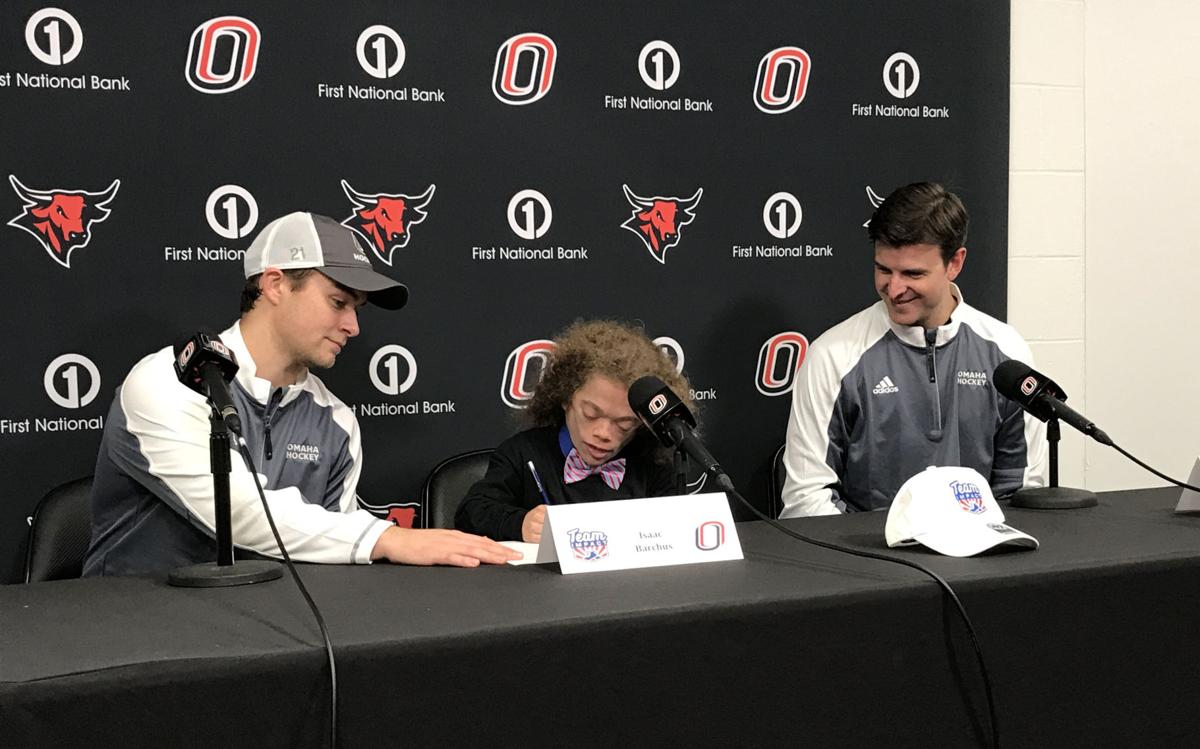 The newest and youngest member of the University of Nebraska at Omaha hockey team is Westside Middle School student Isaac Barchus, who was signed Thursday.
The signing event was organized by Team IMPACT, a group that aims to improve the quality of life for children facing serious and chronic illnesses.
Isaac has a very rare autoinflamatory disease called CANDLE Syndrome, or Chronic Atypical Neutrophilic Dermatosis with Lipodystrophy and Elevated Temperature.
His passion is…