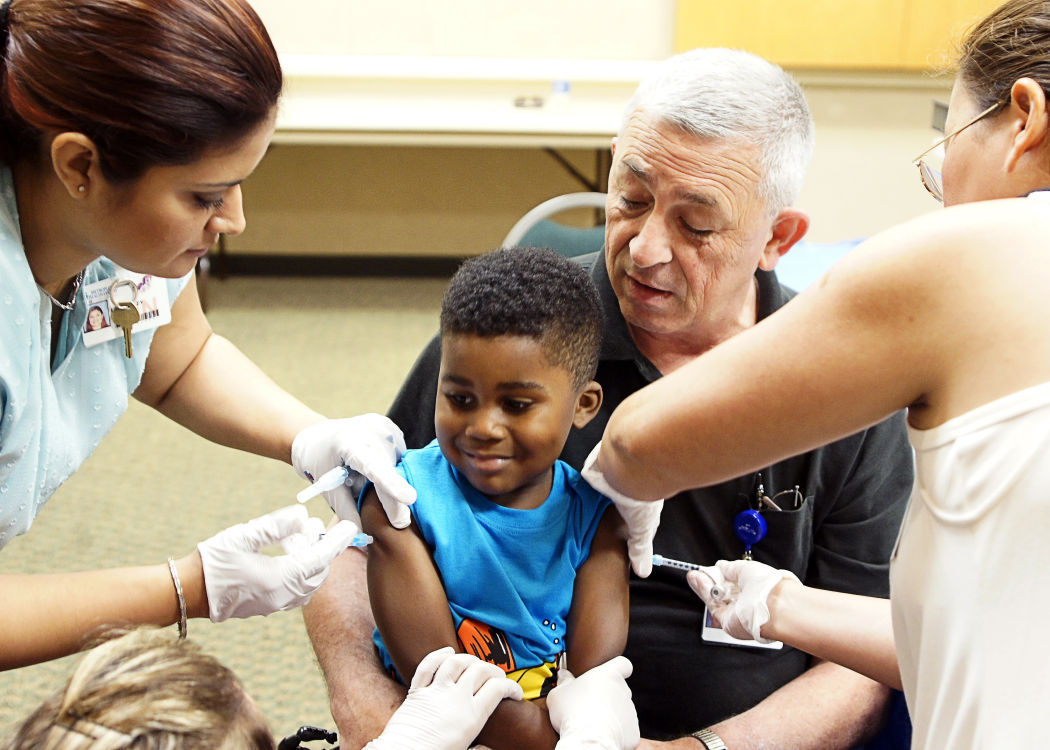 As long as vaccines have been around, anti-vaccine movements have also existed. Laws have been changed and established to allow those against vaccinations the freedom to refuse them. Do the risks outweigh the benefits?
"We are starting to see more people not wanting to immunize their children, or even themselves, because we don't see the disease as much anymore, and that's because we have been immunizing," said Dr. Rachel Dawson, a pediatrician with Baylor Scott & White McLane Children's Hospital in Temple and the clinic in Killeen. "So people don't see how serious the diseases really are and they hear these myths that are around."
Another problem, she said, are myths that spread on the internet.
"Stories get out there that aren't really true and parents become afraid to immunize their children," Dawson said.
Some of the "myths" Dawson mentioned are that vaccines aren't safe because they have harmful ingredients. Dawson recommends people to visit the Children's Hospital of Philadelphia's website, chop.org, for information regarding the ingredients in vaccines and how they compare to those found in nature.
"For example, (the myth) says there is too much aluminum in vaccines, but if you go to that website it will show you that the amount in a vaccine is way less than breast milk, for example."
The website allows you to look at each ingredient and the information for it.
Another myth is that vaccines cause autism, which is stemmed from a study conducted in 1997, published by Andrew Wakefield, a British surgeon. The study appeared in the Lancet stating that the measles, mumps and rubella vaccine was increasing autism in British children; however, the…